Would you like to work with me on an upcoming campaign? I love partnering with brands and companies that support the mission and vision of Cooking with Our CSA in supporting our local and regional food systems through deliciously nourishing seasonal cooking.
At Cooking with Our CSA, I specialize in recipe development, professional food photography and both short-form and long-form video production. All content created here is driven by reader demand and search engine optimization (SEO). This promotes maximum exposure and promotes long-lasting, evergreen style reach.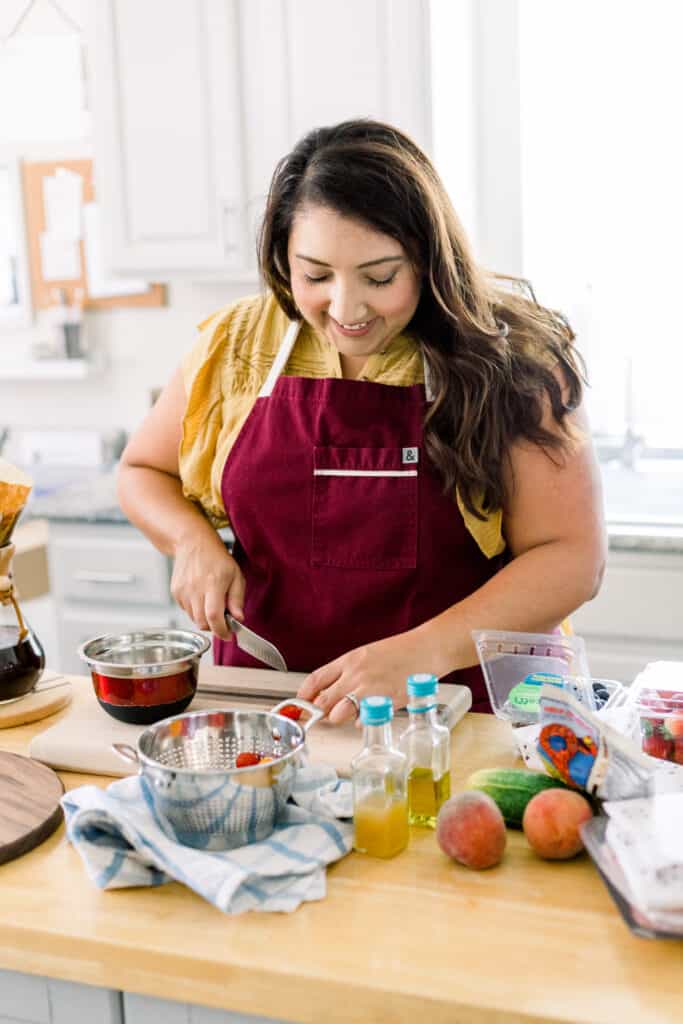 Here are the services I currently offer:
Sponsored Posts
A sponsored post is a great way to introduce and promote your product. This post is shared with readers through email and social media channels. This maximizes the reach of the post. Potential deliverables include:
A dedicated post on my blog showcasing a recipe developed specifically for using your product. I develop and share a recipe using your product including links back to your website and social profiles.
A social media post that can include either or both a static post and video.
Product giveaway (should you choose to host one) with multiple styled photographs.
Brand/Product Ambassadorship
If you're interested in a longer-term partnership, let's discuss my serving as a brand ambassador for your product. A brand ambassadorship typically includes several sponsored posts throughout a specified period of time. I'll provide continual promotion of your brand via social media outlets and blog posts. This is a great way to build consistency in your content creation and cultivate an enriching partnership to help promote your brand or product.
Short-Form and/or Long-Form Video Production
Overhead recipe videos in both short-form and long-form format generate a social media reach that is unmatched. Viewers appreciate the walk through in preparing a recipe using the featured ingredients. These videos make an incredibly valuable add-on to sponsored posts, often increasing reach more than tenfold.
If you would like more information or want to schedule a discovery call, please email me: [email protected]. Media kit is also available upon request. I look forward to hearing from you!