Today, I'm sharing Part I of Pantry Staples to Stock Your Kitchen for Cooking at Home. When it comes to cooking more at home with the seasons keeping the pantry stocked is essential. It helps to keep ingredients on hand that elevate the flavors of all the seasonal produce with each CSA box delivery.
Why Stocking the Pantry is Helpful
Stocking the pantry doesn't necessarily mean that we need to have a bunch of all the things. Rather, we want to focus on keeping in stock ingredients that will elevate the flavors of our seasonal produce and give us a helping hand in the kitchen when we've only got 30 minutes to get dinner on the table. Today, I'm sharing the first four (4) key pantry essentials I always have on hand to make deliciously nourishing meals in a snap. This is Part I in a two-part series focused on pantry staples to stock your kitchen at home. Check back next time as I share Part II!
---
Pantry Essentials—Part I
Pantry Staples Number 1: Dried and Canned Beans
Canned beans add heft and protein to any dish—especially if you're striving to eat a more plant based diet. They're also quite economical: starting at or around $1.00 per can. While both dried and canned beans offer a lengthy shelf life, dried beans are a great ingredient to have on hand because you can really add your own flavor and seasonings. While they take longer to prepare, the flavors are unparalleled. I have a recipe for stove simmer beans I'll share soon that's become quite foolproof and requires no overnight soak! Stay tuned for that.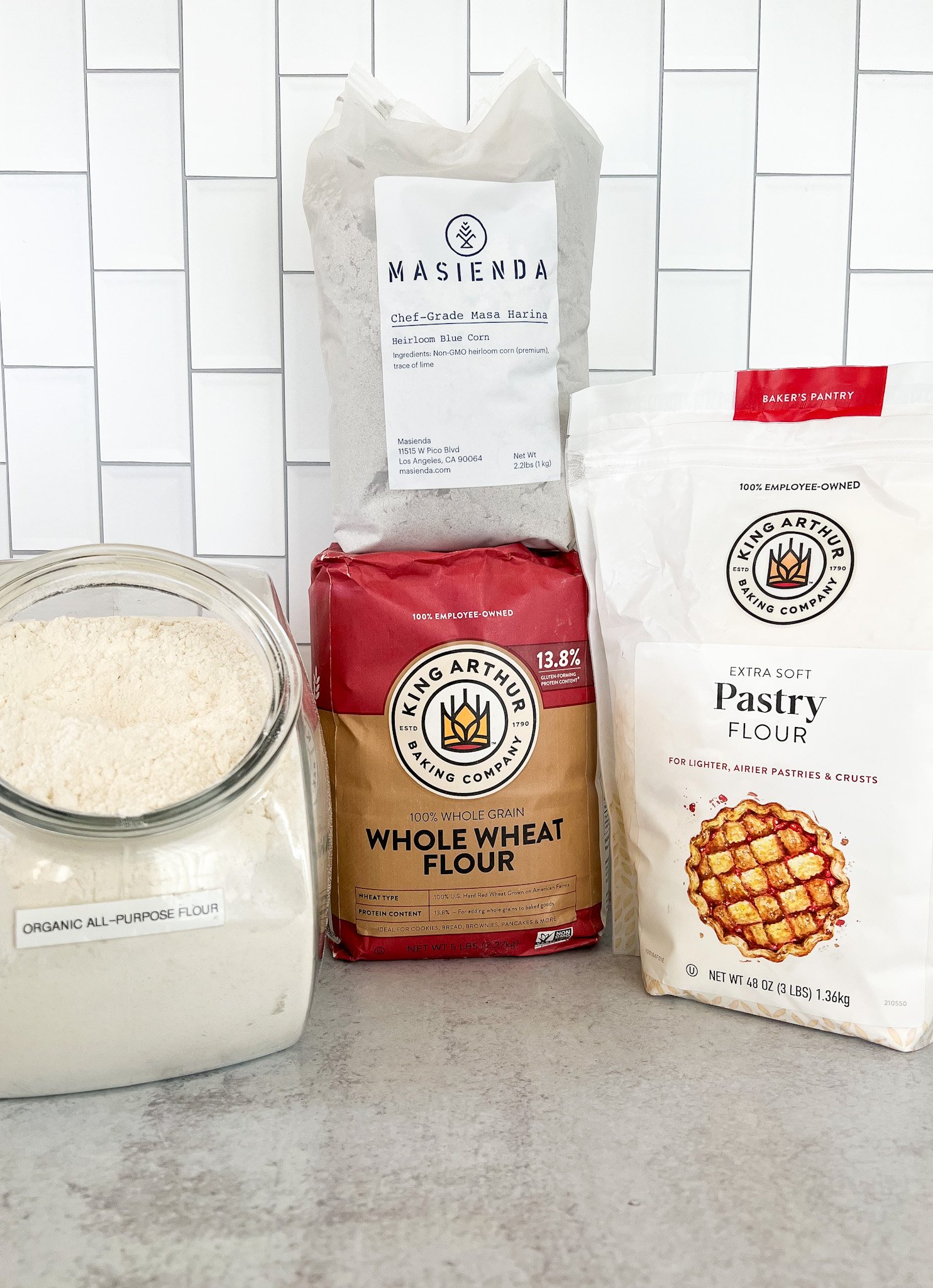 Pantry Staples Number 2: A Variety of Flours
Flour is super helpful in making everything from pie crust to pancakes to muffins and quick breads—even tortillas. I love this recipe for Sonoran Style Flour Tortillas from Samin Nosrat; super simple and yields a tasty tortilla. Keep your favorite flour varieties on hand that meet your dietary needs (e.g., gluten-free, Paleo, etc.) We have a pretty wide range of dietary preferences in our house and usually have pastry flour, bread flour, all-purpose flour, coconut or almond flour, and masa harina in frequent rotation. We also keep 00 flour on hand to make pasta and those special pizza crusts for those weekly Pizza Picnics of ours.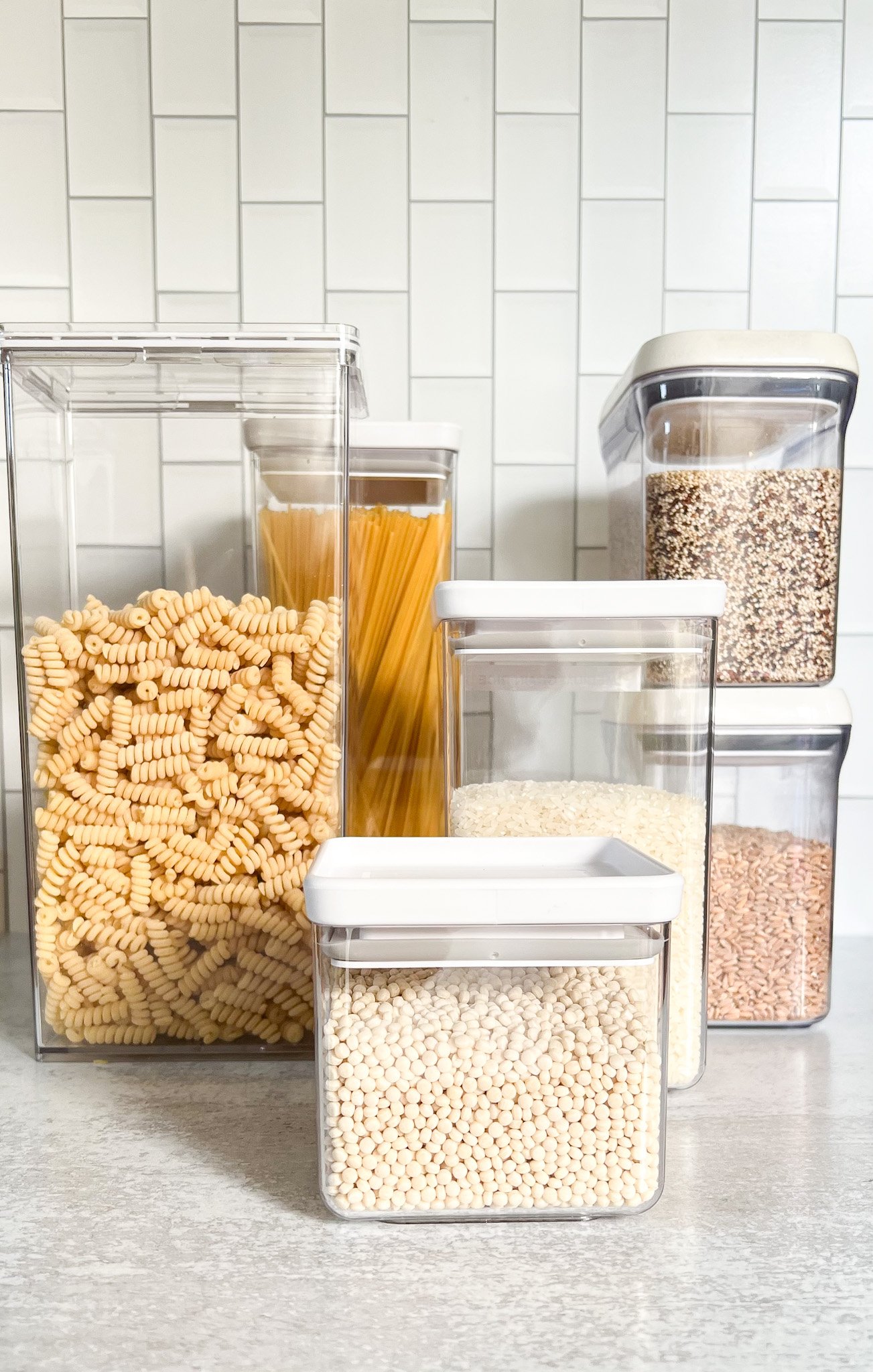 Pantry Staples Number 3: Assorted Pasta and Grains
We keep a variety of pasta and grains on hand that help in daily meal prep. When it comes to pasta, you can opt for gluten-free or whole-wheat or even varieties made from beans and lentils. The options are definitely robust. We also tend to keep different shapes on hand for a variety of dish types whether using in a baked pasta dish or in ones we've enjoyed as of late like this spaghetti with charred scallions. As for grains, we keep jasmine, brown, and long grain white rice on hand which are perfect for main dish rice bowls loaded with veggies, or crispy tofu. Quinoa, bulgur, and farro are also really good, hearty grains to keep on hand.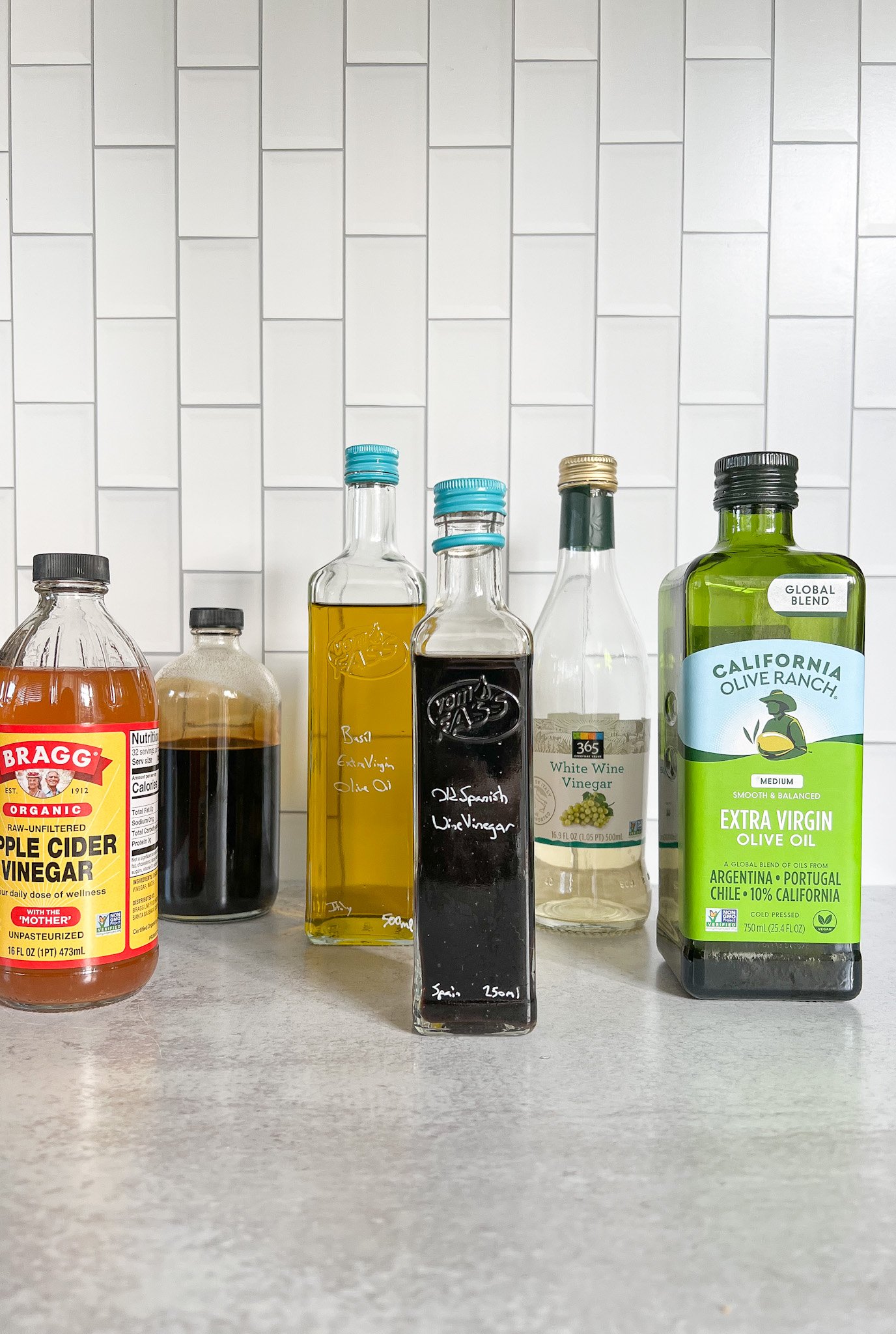 Pantry Staples Number 4: Oils and Vinegars

There are a variety of oils on the market and depending on your purpose—baking versus sautéing versus frying for instance—each has a different flavor profile and smoke point. La Tourangelle has a helpful breakdown on what smoke point is and why it matters in cooking. California Olive Ranch also has this handy guide on the different grades of olive oil. If you are just starting out in cooking or increasing your frequency in cooking at home start with keeping the following oils in stock:
Good quality extra virgin olive oil for salad dressings
A pure or lightly refined olive oil for sautéing and roasting
A neutral flavored oil for frying and deep frying such as canola or vegetable oil
---
A note of encouragement on stocking pantry staples for cooking at home: start small and intentionally. You won't need all the fancy oils—though you can definitely pick up a delicious infused olive oil if you want to play and experiment in cooking (I picked up this basil infused olive oil from VomFASS in Claremont and have been loving it in salad dressings and to dress up a plate of a quintessential caprese salad).
You won't need a bunch of different dried bean types or grains or multiple types of flours. Take stock of what flavor types you enjoy, dietary needs, and how many people you feed in your household. Then begin to build your list from there. Stocking a pantry can be as economical as you need it to be. It can be as small—or large—as you want it to be. Finally, your pantry can be filled with all the ingredients you love to make deliciously nourishing meals at home—everyday. Cheers to the next nourishing meal ahead!
Don't forget to check back next week as I share Part II in Pantry Essentials. We've got 4 more items to cover and these will be good to have on hand, too.
Found this helpful? Let me know in the comments and tag me on IG: @franceskellar. ❤️